Cook Strait Ferry Services
Wellington to Picton Ferry Services
North and South Islands

The Interislander's three ferries - Kaiarahi, Aratere and Kaitaki, offer a convenient and regular daily rail, commercial freight and passenger ferry service crossing Cook Strait from Wellington in the North Island to Picton in the South Island.

The 92 km, three hour journey between Wellington and Picton is one of New Zealand's most iconic tourist experiences, and one of the most spectacular cruises in the world.

Your Interislander ferry sailing starts from Wellington, with it's picturesque harbour, crossing Cook Strait before entering the sheltered waters of the magnificent Marlborough Sounds finishing at Picton, located in a sheltered marine harbour where you will have time to experience this charming small town before connecting with various bus and coach services to other South Island destinations.

Interislander ferries offer a range of on board facilities for you to enjoy as you view of some of New Zealand's most unique scenery. Enjoy a movie, a drink in the bar and anything from a snack to a three course meal.

A nursery, comfortable passenger areas and lounges with reclining seats with head rests, plenty of open deck space, children's play area and an Information Centre.

Whether you're in New Zealand at the moment, or planning your trip to New Zealand from elsewhere in the world, you can reserve your space on an Interislander ferry now.
Bookings on an Interislander ferry are essential, and are usually available up to six months in advance. Foot passenger space is limited - especially if you are travelling during school and public holidays, so its recommended that you try to book early.

There is courtesy transfers between Interislander's Wellington Ferry Terminal and Wellington Railway Station.

All bus and coach services to and from Picton - depart and arrive at Interislander's Picton Ferry Terminal and to and from Wellington - depart and arrive at Wellington railway station.

Crossing time is 3 hours and 20 minutes for all ferry services.

For further information, fares and reservations from Wellington to Picton and from Picton to Wellington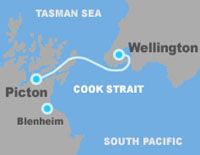 Interislander Ferry - Kaiarahi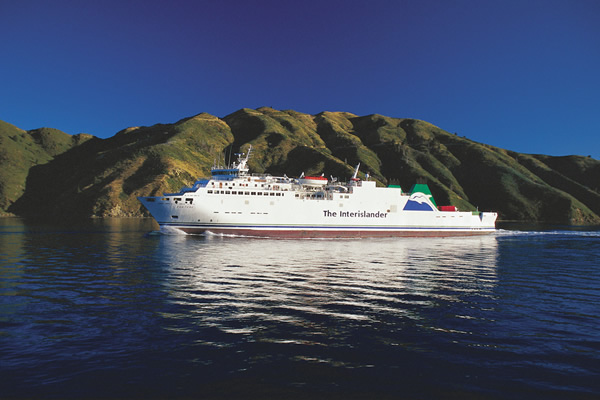 Interislander Ferry - Aratere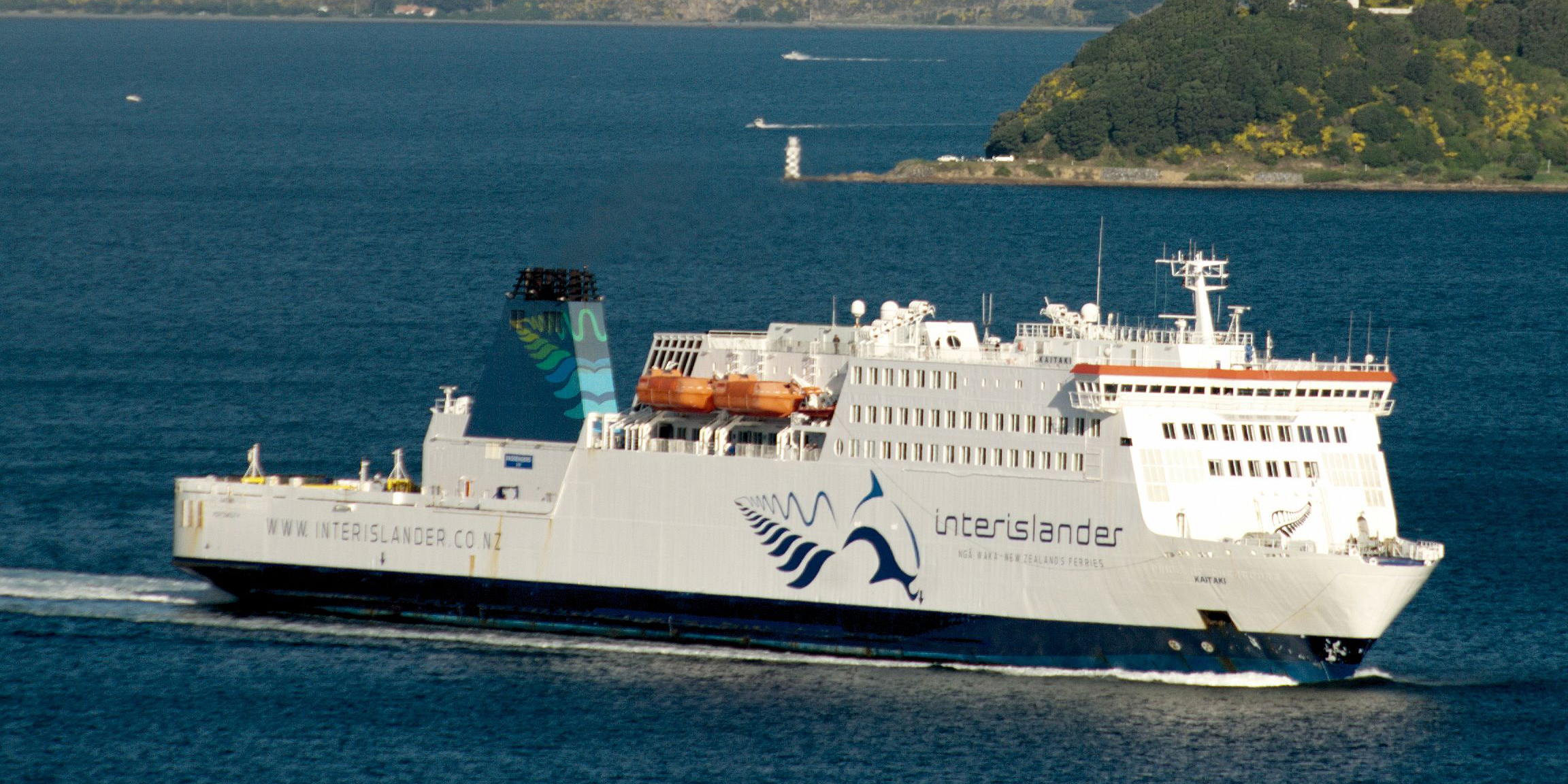 Interislander Ferry - Kaitaki